We love making single vineyard wines expressing their decomposed granite soils as origin
What makes us unique ?
Johan Kruger, winemaker of Kruger Family Wines was Young South African Winemaker of the Year in 2005 and was awarded 5 stars by top critic John Platter. Johan's passion is chardonnay but has also proven his talent over the years in many other varieties and delicious blends.
Johan Kruger grew up on a family farm called Sterhuis in Stellenbosch (South Africa) and learnt the art of winemaking at Jordan Wines Stellenbosch as well as abroad in the USA and Burgundy – hence the fine passion for vineyard specific wines. Three years ago when me and my Belgian wife started our lovely family, it was time to spread our wings and go it alone, so Johan, used to one farm and one terroir, now has the whole of South Africa to source the most unique vineyard parcels and express these into the bottle with minimal intervention and a very natural approach to winemaking.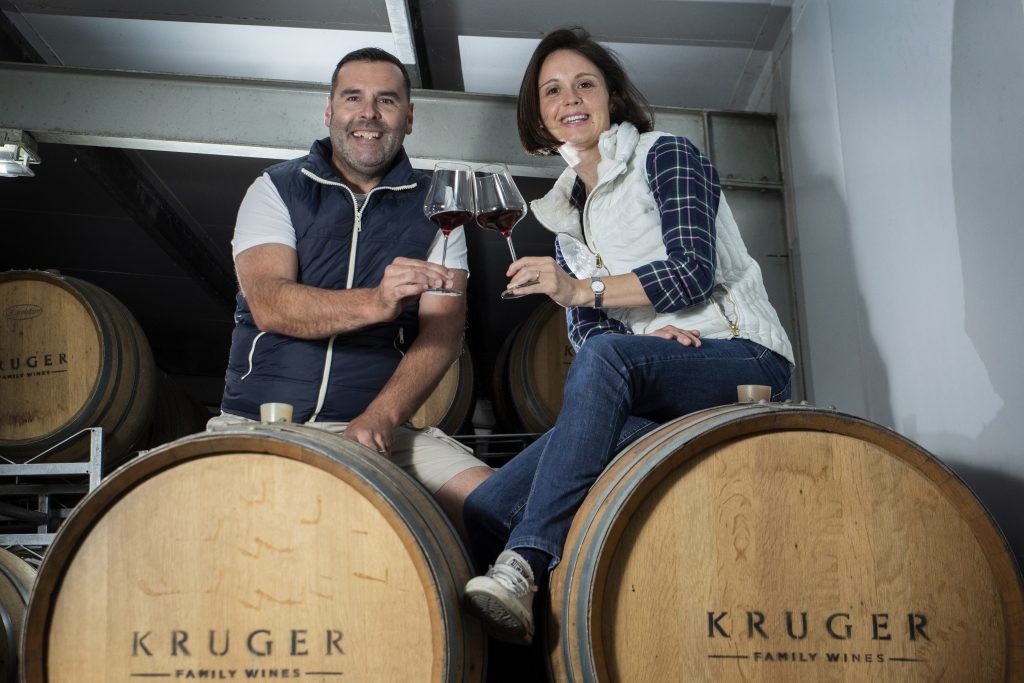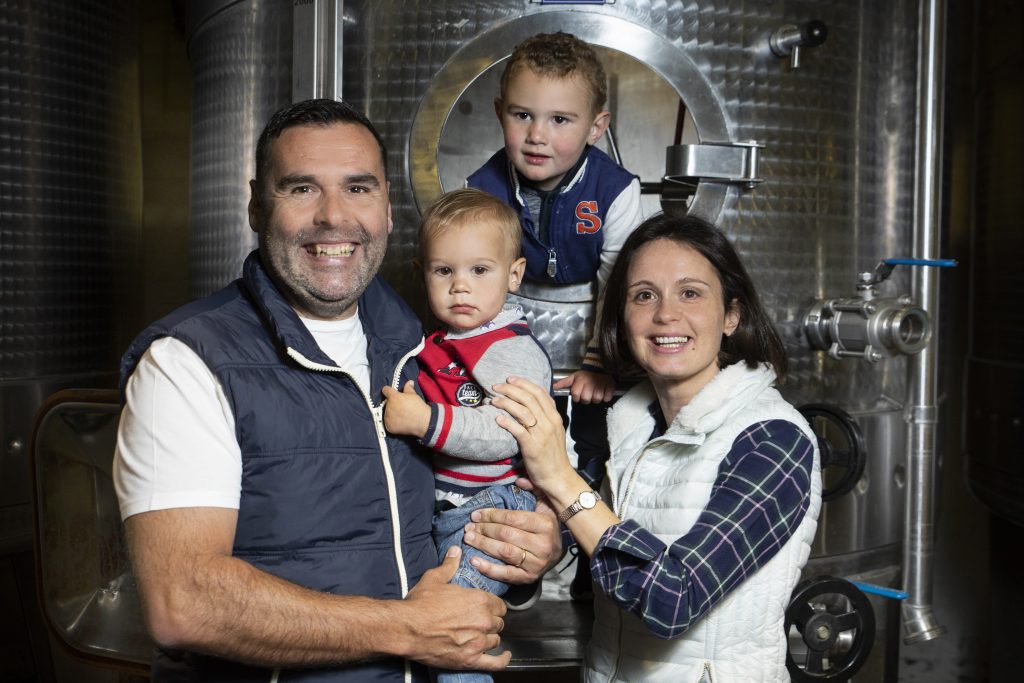 We currently do not own a winery, but rent cellar space, we do not own vineyards, but lease them, which gives us the freedom to truly express ourselves through our wines. Interesting enough, we called our first bottled wine under our new venture, the "2017 Sans Chêne Chardonnay", which means "no oak" in French, but also, no chains ( as my Belgian father in law brought under my attention ) – this as a expressing of my freedom to now go all over the South African winelands to source these amazing parcels and give both the farmer and the vineyard the recognition they deserve.